Welcome

to Hotel Bahamas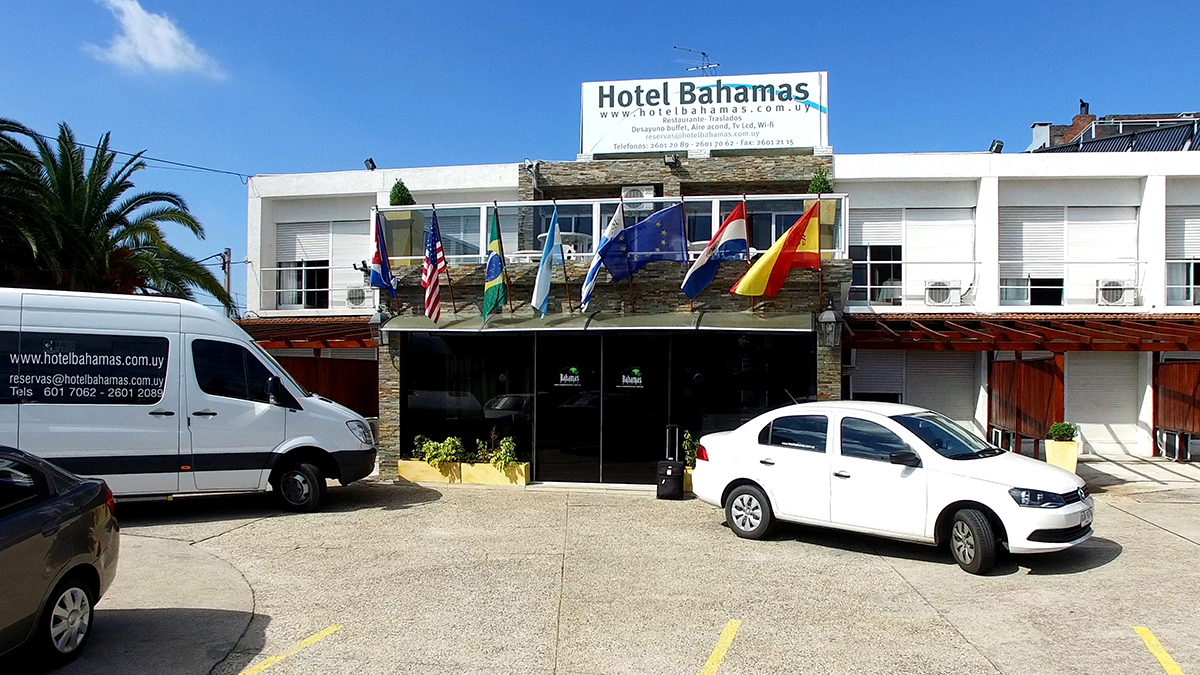 Hotel Bahamas is located 5 minutes away from Carrasco International Airport. It is ideal for a business stay or for rest, just 200 meters away from the beach and 150 meters away from the largest hypermarket in Uruguay.

Our hotel is the largest hotel complex in the Ciudad de la Costa, fact of which we are proud, because we can provide our services to more customers and friends. Being ours a hotel for families, we are concerned about serving our customers and for this reason is that we train our staff in order to make the attention the most friendly and personal as possible.

We have 70 rooms, all fully equipped. There are seven different types of rooms, which have double and single sized beds, TVs and Internet service. The largest rooms can be shared by five people. At the same time, there is a restaurant inside the Hotel, where you can have all your meals.
Special

Offers
If you belong to a social or sport club, Hotel Bahamas can accommodate you or your team...

If you are going to get married, you need to find the best place to spend your wedding night. You...