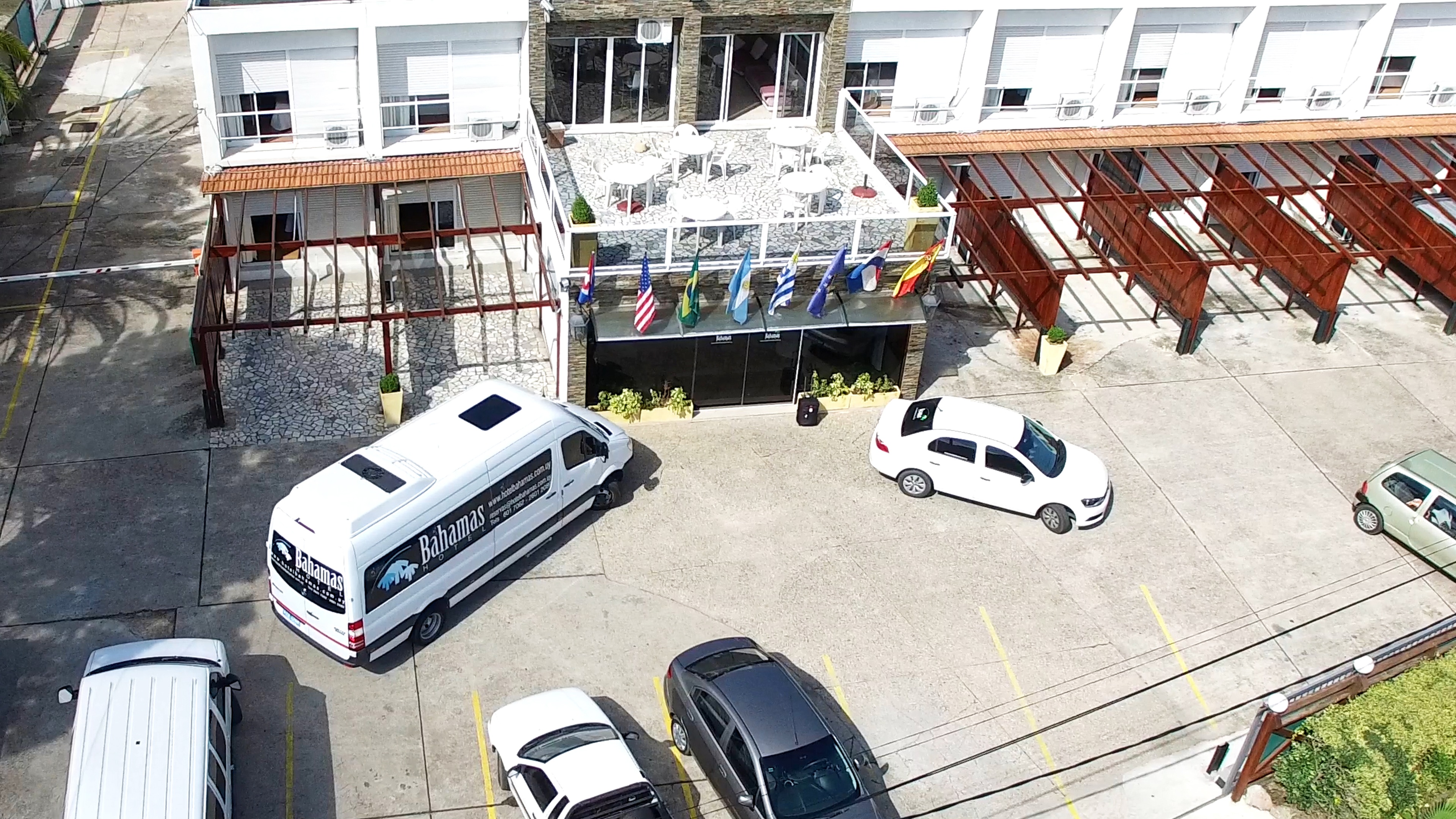 Hotel Bahamas offers a wide variety of services and facilities that will make your stay a wonderful experience. You can pay for accommodation and other services by credit card.
We have different rooms for smokers and others for non smokers. Once you decide to stay in our hotel, we can give you a Laptop computer if you need one for work; just ask for it in the reception desk. You will be able to check in at 11.30 A.M; we also have a late check out service, after 11:30 A,M.
If you drive to Hotel Bahamas, you can leave your car in our parking lot. It has surveillance, so you will not have to worry about its security. Additionally, if you do not have a car but need one to visit different touristic attractions, one of the services we offer in our hotel is car rental. We can also organize your journey and our drivers will take you wherever you want to go.
Our hotel provides complete concierge services, complete room service available during the whole day and laundry service. All the rooms have wireless Internet access, telephones and hairdryers, mini fridges and safety boxes.
If you are on a business trip, you will find useful our alarm clock service. Moreover, you will be able to go to a meeting and event room. If you want to relax after a work day, our swimming pool is available for you, so you can have a relaxing time.
You can have breakfast in Hotel Bahamas, because its price is included in the accommodation rate; it is suitable for vegetarians and gluten intolerants. You can have lunch or dinner in our restaurant, where you will be able to enjoy a wide variety of dishes. If you want to cook by yourself, we offer you our grill, in which you will be able to prepare your favourite dishes. Also, there is an outroom where you can have a relaxing time while you enjoy the landscape.
Hotel Bahamas also has a baggage room, where your bags and cases will be safe. Moreover, our hotel offers emergency medical service 24 hours a day. If the electricity service fails, our electric generator will provide power to every device in the hotel.
SERVICES:

Breakfast

Coffee shop

Reception 24 hours

Restaurant (Lunch, night tea and dinner))

Rooms for non smokers

Late check out

Cable television

Barbecue


Parking lot with surveillance
Laptop computer lending

Maid service
Terrace

Baggage room

Credit Cards
(Cabal, American Express,
Master Card, Visa, Diners, Oca)

Room Service

Meeting and event room

Wi-Fi service

Safety Boxes

Shuttle Service

Car Rent

Check in at 11:30

Hair dryer

Phone

Laundry Service

Emergency medical service 24 hours

Electric generator

Rooms for smokers

Journey organization

Mini fridges

Alarm Clock service

Swimming Pool